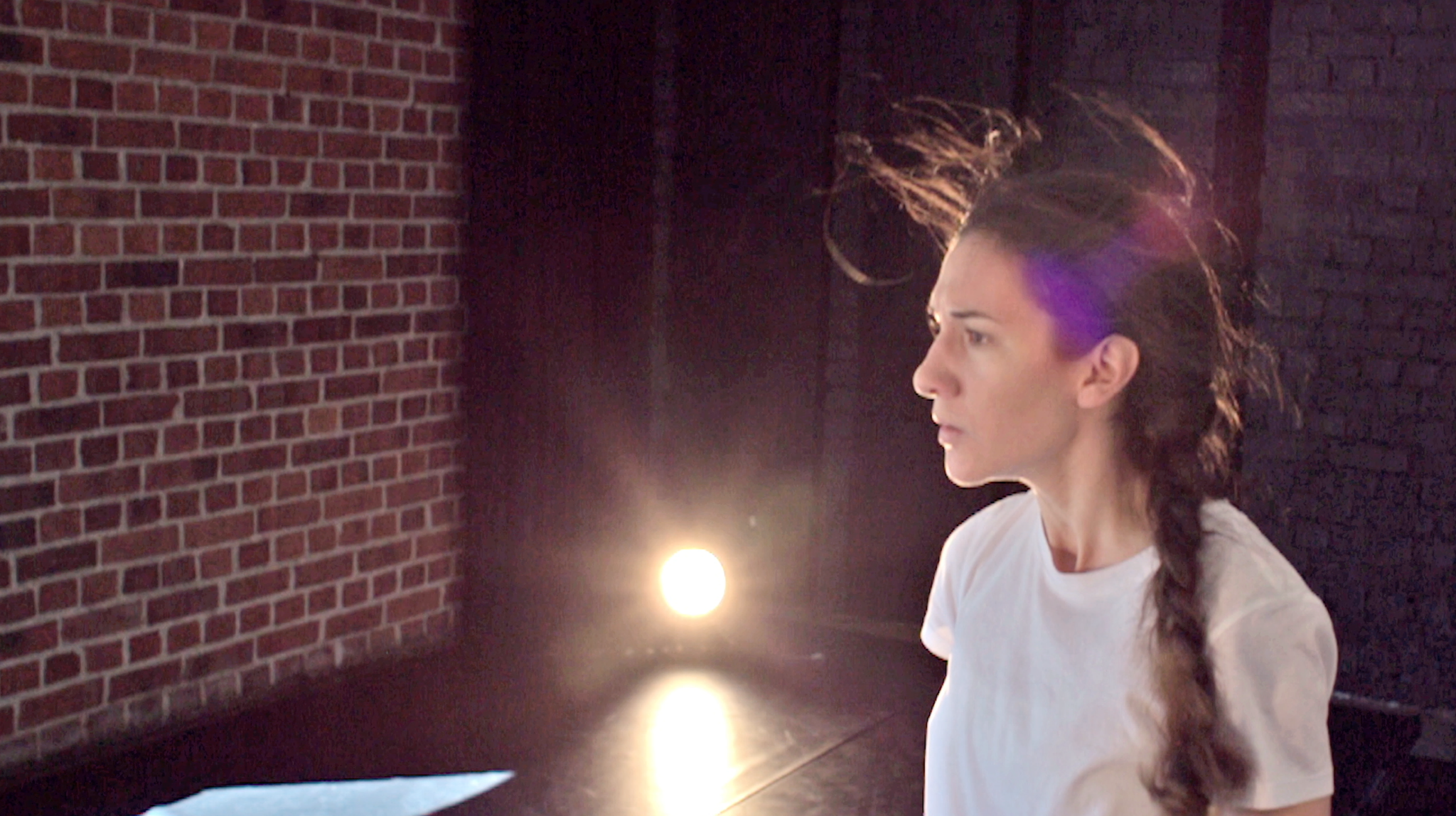 ABOUT ME
I am a swedish feminist with roots in Bolivia living in Stockholm. I work as a contemporary dancer, choreographer and dance teacher. I am also co-founder & director of We:R Performance Collective.
My work explores womanhood, human behavior, social codes and has often a pinch of dark humor. I work using text (traditional and contemporary ), verbatim theatre techniques and improvisation. I enjoy being in motion and in interaction with other bodies because I believe that the material transforms into something else and becomes richer. It changes in terms of form, movement quality and meaning.

I am interested in researching the range of movement in my own body and in the room as well as crossing genre boundaries and collaborating with other performance artists.
2022 Bitchface by We:R Performance Collective, The Cloud Festival, Tirana
2021 Kiran by We:R Performance Collective, The Cloud Festival, Tirana
2019 Horses/Courses by Hannes Langolf, B12 Festival, Berlin
2017 Young Choreographers The Festival, HAUT, Copenhagen
2016 4 Definitions Of Life, alias TEATERN, Stockholm
2011 All is lost, Rebecca Björling, Palamós dance festival, Pálamos
2011 Licensed To Dance, Gasteig Carl-Orff-Saal, Munich
2011 Games of solitaire, Hannes Langolf, Muffathalle DANCE festival
2011 Let´s Dance!, Festspielhaus, Baden Baden
2011 Stückenweise, Johannes Härtl, I-camp, Munich
2010 Stückenweise, Johannes Härtl, I-camp, Munich
2010 Junger Tanz, Gasteig Carl-Orff-Saal, Munich
2009 Junger Tanz, Gasteig Carl-Orff-Saal, Munich
2009 Smash by Andrew Resurreccion, Staatstheater Gärtnerplatz, Munich
2007 A midsummer night's dream, Daniela Ruesga, Teatro Municipal, Bolivia
2006 5 a 7 sentidos en un instante by Noreen Guzman de Rojas, Teatro Municipal, La Paz- Bolivia
EDUCATION
2020 300h Yoga Teacher Training, Sampoorna, Goa
2019 Klein Technique 7,5 credits, DOCH Stockholms University Of Arts
2017-2018 200h Yoga Teacher Training, Sampoorna, Goa


2012-2015 Bachelor's degree in Ethnology, Stockholms University

2012-2015 Bachelor´s degree in Dance & Theater Studies, Stockholms University

2008-2011 Iwanson International School of Contemporary Dance, Munich

"During my education I worked with choreographers like Minka-Marie Heiss, Pia Fossdal, Regine Blum, Katja Wachter, Jarek Cemerek, Johannes Härtl, Hannes Langolf, Jan Kodet, Patrick Delcroix, Peter Mika, Jochen Heckman, Sonia Rodrigues och Volker Michl".

2007 Escuela del Ballet Oficial, La Paz-Bolivia



OTHER EXPERIENCE
2019 Stockholms Dansfilmfestival
2018 ScreenDance Festival, Stockholm
2017 DanceLab Nicosia Moving Images festival, Cyprus


2017 DCIntro, Danscentrum Stockholm
2017 International Studio Stipendium, The Swedish Art Comittee (Konstnärsnämnden)
2016 Winter residency at c.off, Stockholm
2016 Stockholm Dansfilmfestival
2016 DCIntro, Danscentrum Stockholm
2015 DCIntro, Dancentrum Stockholm
2011 Iwanson training- stipendium, Palamos, Spain
2011 Internship at Tanztheater Wuppertal (Pina Bausch), Wuppertal, Germany
2010 Iwanson training-stipendium, Tanzwerkstatt, Munich
2006 Assistent choreographer, Noreen Guzman de Rojas, La Paz, Bolivia




TEACHING EXPERIENCE
2021 - Contemporary Workshop at The Cloud Festival, Tirana
2019 - ongoing Contemporary, Stockholm University of Arts, Stockholm
2018 - ongoing Contemporary, Balettakademien, Stockholm
2018 - Technique class, Sabor Latino, Stockholm
2017 - We:R The Network Workshop, Tegelscenen, Stockholm
2017 - Contemporary Workshop with We:R, Yogansa, Stockholm
2017 - Morning class, Young Choreographers The Festival, Copenhagen
2017- Contemporary Summer Intensiv Workshop, Tegelscenen, Stockholm
2017 - Ballet teacher, Move Huddinge, Stockholm
2017 - Ballet teacher, Saga Motion, Stockholm
2016 - Technique Class Workshop, Yogansa, Stockholm
2016 - Ballet teacher, Forskgreskabadet, Stockholm
2016 - 2019 Ballet and contemporary dance teacher, Yogansa, Stockholm


2011 - ongoing Ballet and balletbar teacher, House of Shapes, Stockholm
2011 - 2016 Dance teacher, Danshuset, Stockholm








CONTACT ME:

bkveling@gmail.com


CONTACT WE:R PERFORMANCE COLLECTIVE:


wer.performancecollective@gmail.com

dddd